About the Greenfield Farmers Market
Established in 1975, the Greenfield Farmers' Market provides a direct, profitable retail sales outlet for area Farmers/Growers, and promotes the production of high quality locally grown produce and other farm or agricultural products. Additionally, to enhance both the Market and the community, we include baked goods and value added food products, crafts and other locally prepared merchandise on a space-available basis, to educate the consumer in the value of local production.
The Greenfield Farmers' Market usually has 30 participating vendors that sell a wide variety of organic and conventional produce ranging from heirloom tomatoes, yellow & green squash, potatoes, corn, multiple varieties of lettuce, onions, scallions, culinary herbs, swiss chard, kale, beets, broccoli, cauliflower, sweet & hot peppers, strawberries, red & black raspberries, blueberries, apples, peaches, pears, plums, apple cider, watermelon, leeks, perennial plant – cone flower, bee balm, hosta, pansies and many more varieties of plants, locally raised grass-fed beef, pork and lamb, fresh eggs, cheese and so much more!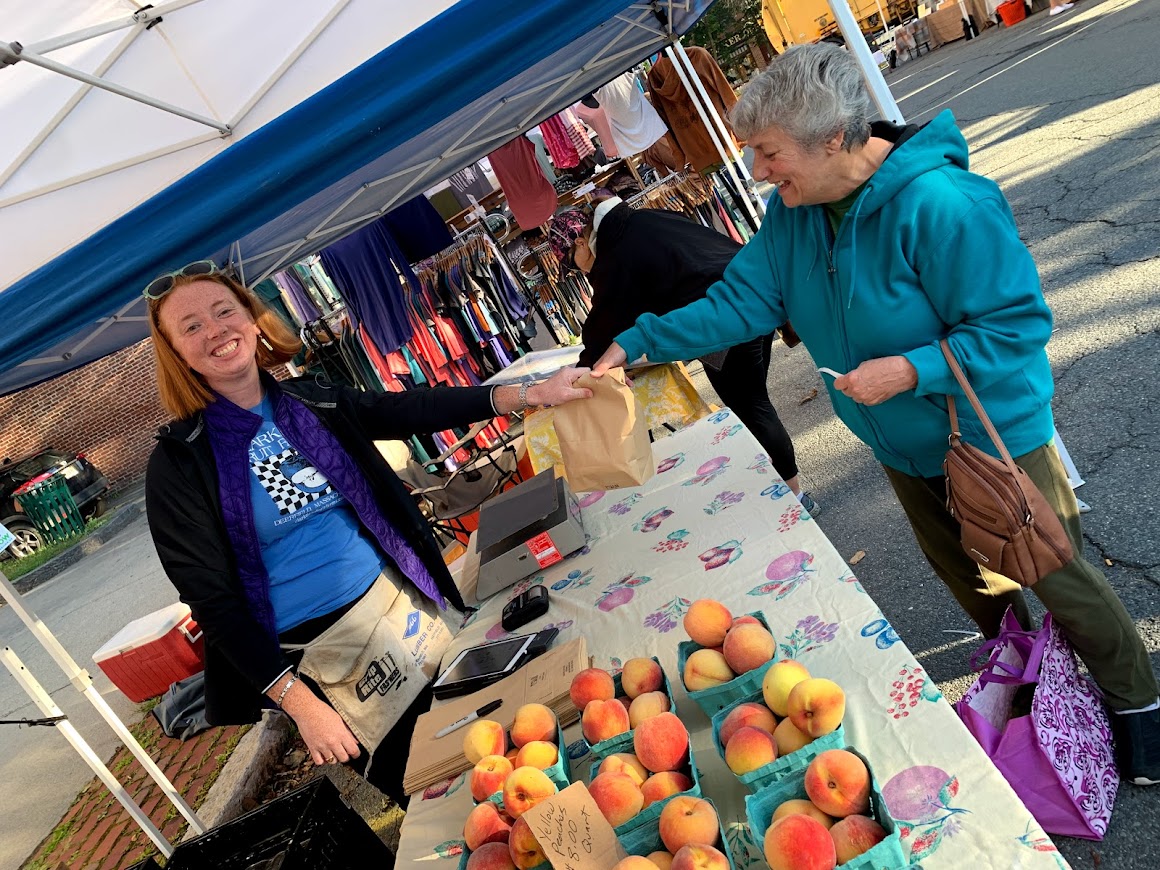 The goal of the market is to provide Franklin County community members the opportunity to purchase fresh, local food that is affordable and delicious. It is also our goal to give customers the opportunity to build relationships with farmers from the market so you can feel comfortable about where your food is coming from and also so you can ask questions about how to prepare the items, get planting advice or just chat with an old friend.
In the past few years, we have expanded the vendor base to include craft and food vendors. These additional participants of the market provide guests the chance to purchase gifts like eco-friendly apparel, herbal elixirs, bitters, tinctures, salves, teas, wooden kitchen utensils, aprons, jewelry, hand-forged plant stands, etc. for others or themselves.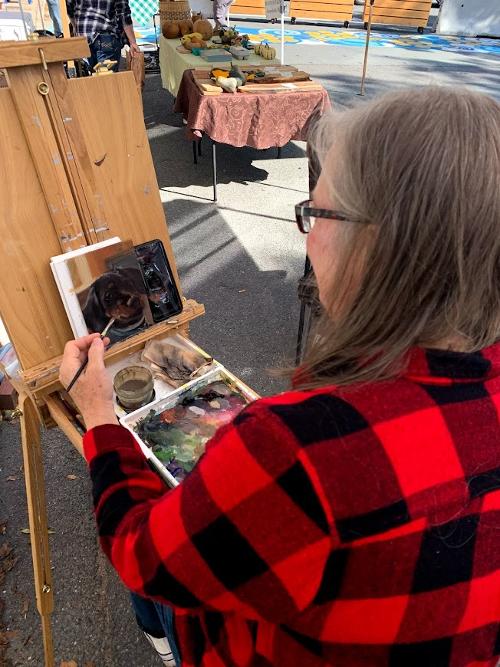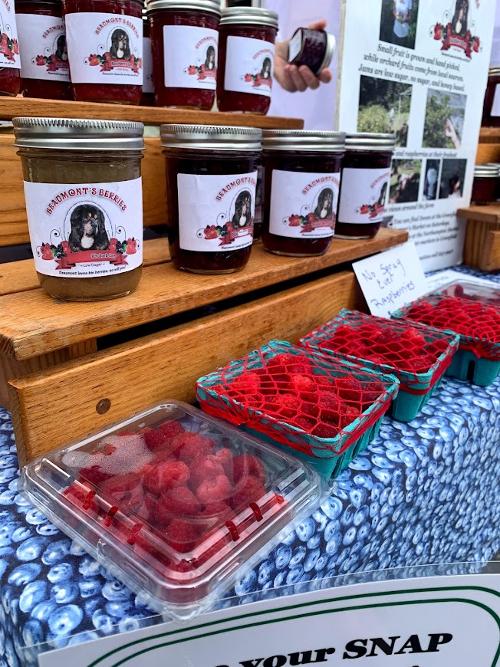 The market season typically runs from the last Saturday in April to the last Saturday in October. In 2022, the Winter Market begins Saturday, November 19 and runs every third Saturday through February 2023.
---
The Greenfield Farmer's Market supports local music!
Live music on the common each Saturday helps make shopping at the market even more fun! We encourage any interested musicians to apply to play at our market using the 2022 Musician Application link. We will update this page as musicians are scheduled for the season so you can find out whos playing! Be sure to check out Calendar for a complete list of vendors and musician you'll find each Saturday.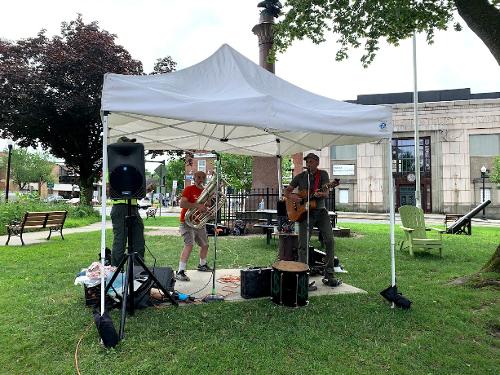 ---
Payments Accepted:
The Greenfield Farmers' Market accepts Debit Cards, Credit Cards and SNAP-EBT cards; SNAP shoppers can buy directly from several of our vendors who are HIP-approved in order to earn HIP reward dollars. Tokens can be purchased to shop at the Market with Credit and Debit cards and for SNAP-EBT shoppers as well. Please visit our SNAP + HIP page to read more about this service.
---
Manager Booth:
At our Manager's booth you can purchase tokens, tee-shirts, sweatshirts, shopping totes, Tater Tats and to sign up for our mailing list. You can also find at the managers booth the Greenfield Farmers Market Frequent Shopper card! With a Frequent Shopper Card, each week that you shop at the market your card will be stamped. After 6 visits, turn your card in at the manager's table and be entered into a raffle to win a basket full of market vendor goods.
Stop by our booth to say Hello to Market Manager, Victoria McGarril!
For questions on market operations, please contact Victoria at info@greenfieldfarmersmarket.com or by calling (845) 399-7186.
---
Parking Information:
Parking is plentiful on the street, in Greenfield's city lots and in the new Olive Street Garage. Parking meters offer 30 minutes per quarter.
---
Vendor Information:
For an updated list of vendors, visit the Calendar Page and check the date you plan to visit the market. To read about each of our wonderful 2023 vendors, please visit the Vendor Page where you can search for vendor by name or simply browse our full list!
Interested in becoming a vendor? Review the Greenfield Farmers Market Operating Guidelines and fill out our 2023 Online Vendor Application.
Below you will find links to the Greenfield Summer Market application form and guidelines:
---
News and Events:
Please visit our news page for latest information about what to expect at the 2022-23 Winter Market and the 2023 Spring Market.
To receive weekly updates (including the updated weekly vendor list) please click here to sign-up for our newsletter!
---