Find your favorite vendors at the first Greenfield Winter Farmers' Market of the year
The Winter Market is back and packed to the rafters with all of your winter needs, including farm fresh produce and meats, canned goods, craft items and more from the local vendors you know and love.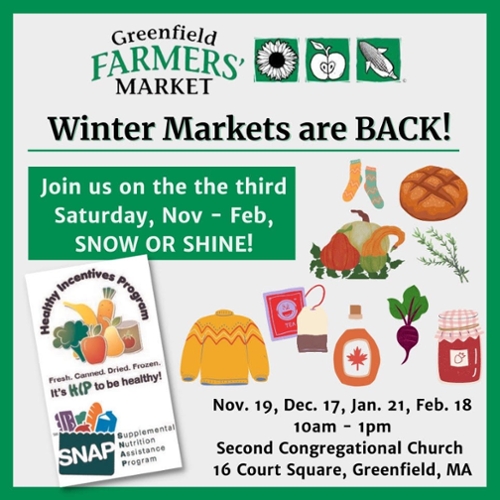 We are very happy to offer you a fine selection of goods from local farmers and vendors at our first Winter Market of the year. Check out our list of vendors who will be packed into the Second Congregational Church, 16 Court Square, between 10 AM and 1 PM this Saturday, November 19th. This is the first of four markets to run every third Saturday through February 2023.
Congratulations to shopper VANESSA BLAIS whose Frequent Shopper Card was picked at random in a raffle. She will receive a GFM tote bag, tee-shirt and various items from local participating vendors.
Come to the market to stock up on your winter and holiday needs: veggies for the stockpot, meats for the holiday meal, jams, jellies, bread, and more. Come and socialize with your friends and neighbors as you shop.
This week you'll find...
OUR AMAZING FARMERS:
BARBERIC FARM, Shelburne, MA
Eric & Barbara Goodchild
website
Barberic Farm will have the following products from our farm for the first Greenfield Winter Farmers Market: frozen lamb, frozen ready-to-bake meat or fruit pies, pickles, relishes, jams, jellies, marmalades, popcorn for popping, honey, honeycomb, sheepskins, handspun wool yarn, lambs wool handwear and socks, and wool roving from our Romney sheep.
BEAUMONT'S BERRIES
Devon Whitney-Deal
Devon and Beaumont's Berries bring fresh jam to our market. She offers no or low sugar jam, and honey based jam using only locally grown fruit that is grown at her home farm in Conway or by other local farmers in the Pioneer Valley. BEAUMONT'S BERRIE'S WILL BE AVAILABLE AT THE COYOTE HILL FARM BOOTH THIS WEEKEND!
COYOTE HILL FARM, Bernardston, MA
Ervin and Gloria
website
Coyote Hill Farm is a small organic farm growing veggies, fruits, and flowers. For the market we will have mesclun, arugula, kale, and winter storage vegetables.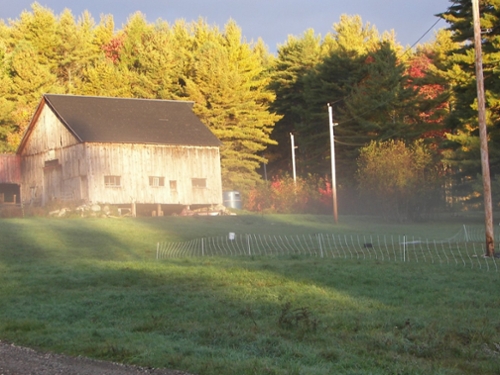 HETTIE BELLE FARM, Warwick, MA
We raise 100% grass-fed beef and lamb as well as pastured pork, chicken, duck and Thanksgiving turkeys fed only certified organic grain. We raise all of our own animals, here on our farm.
LIVINGSTONE MYCOLOGY, Westhampton, MA
Hunter and Nich
website
Livingstone Mycology specializes in upcycling pre-consumer food waste such as coffee grounds and spent brewer's grain to grow high quality gourmet mushrooms.
P. K. INDUSTRIES
Peter Kretzenger
*Accepts SNAP/HIP
Stop by Peter's booth for a wide variety of jams and jellies.
RED FIRE FARM, Montague, MA
Ryan & Sarah Voiland
Red Fire Farm will have a full array of November produce for sale including brussels sprouts, greens, carrots, beets, potatoes, winter squash, sweet potatoes, parsnips, garlic and other Thanksgiving and fall essentials. Three types of radicchio will help make your Thanksgiving salads the best they can be! Our produce is all certified organic and grown on our fields in Montague, Granby and Sunderland. For Bulk Orders: https://www.redfirefarm.com/find-our-produce/bulk-orders/Greenfield Market, You will find frozen whole chickens and cuts.
SUNRISE FARMS, Colrain, MA

We are a 5th Generation family-owned and operated Maple Farm in Colrain, Ma. Our Syrup is boiled in a state-of-the-art electric evaporator that is offset with renewable, zero carbon solar arrays right on the farm. We currently offer a full range of Organically Certified Maple Products including Maple Syrup, Cream, Candy and Sugar. Maple Syrup & rhubarb, firewood, pumpkins, gift baskets, small tree saplings.
OUR TALENTED CRAFTERS AND ARTISANS: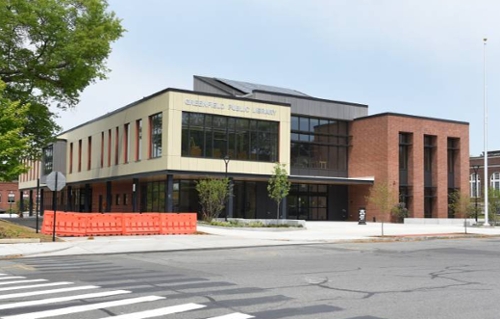 GREENFIELD PUBLIC LIBRARY, Greenfield, MA
Pamela McBride
On very special Saturdays, you can find the Greenfield Library Pop-up: Information, library materials, Button Making,Author Visits, book signings (possible book sales), possible Friends of Greenfield Public Library Fundraising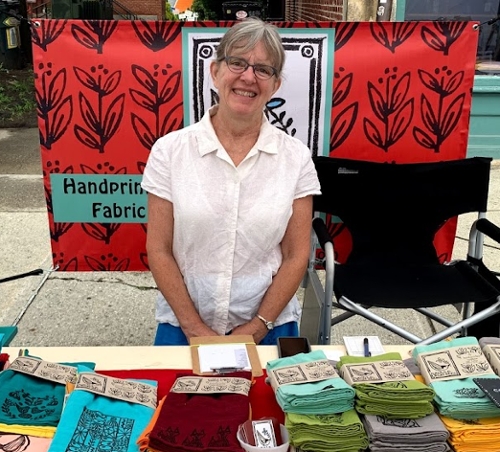 NUTHATCH & BLUET STUDIO, Northfield, MA
Susie Secco
website
Handprinted fabric, useful art. Susie Secco designs and carves printing blocks and then prints on fabric or paper. Her handprinted fabric items include table linens, kitchen accessories, bags, pillows, and clothing. Most recently she has begun printing cards.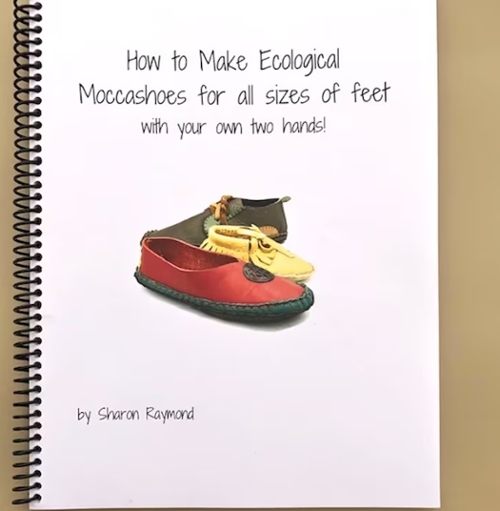 SIMPLE SHOEMAKING, Shutesbury, MA
Sharon Raymond
website
Sharon wants to help other people become shoemakers "for fun or profit" by offering books, videos and toddler shoemaking kits. She is intent on helping people develop local shoe and sandal-making businesses, using truly "green" practices.
Eveline MacDougall creates unique paper crafts and textile arts using both new and recycled materials. Her handcrafted cards and envelopes are treasured by many who send and receive them. MacDougall creates woolen hearts of various sizes, some with inspirational messages, and offers sock and woolen repair through her venture known as "Darn-it-all"!
OUR TASTY FOOD VENDORS:
Hearthstone Artisan Bakery, Shutesbury, MA
Nicholas

website
A one-baker micro-business, Hearthstone sources wheat and rye berries from family farms and mills whole grain flours fresh while making their sourdough breads.
P'FROGI, Northampton, MA
Irida Johnson
Stop by the P'Frogi booth for handmade from scratch pierogi. Each week Irida will offer a variety of fillings, some seasonal. Along with pierogis, you can find handmade golabki. Both are sold frozen, ready to heat and eat!
Posted: to General News on Wed, Nov 16, 2022
Updated: Thu, Nov 17, 2022